Want to learn more about ICL's at Nashua Eye? Here are some commonly asked questions.
What is an ICL?
An ICL (implantable contact lens) is a collagen-based implant placed in the eye to correct myopia and astigmatism, with the goal of spectacle or
contact lens
independence. Myopia is the most common indication for glasses or contact lenses in young patients.
Could I benefit from an ICL?
You may benefit from an ICL if you are aged 21 to 45 and have a large amount of nearsightedness or astigmatism. Also, you may benefit from an ICL if you have moderate nearsightedness or astigmatism and are not a good candidate for
laser vision correction
. Good ICL candidates also have a healthy eye exam and stable vision.
Why are ICLs becoming a popular treatment for spectacle independence?
ICLs meet the vision needs of a large group of people who previously could not achieve glasses independence because they did not qualify for laser vision correction. The ICL procedure results in excellent clarity and quality of vision, similar to the vision achieved with best glasses or contact lenses. In the unusual circumstances it is warranted, an ICL can be removed and reversed.
ICLs have been FDA approved in the U.S. for many years. In 2022, the FDA approved STAAR Surgical's EVO/EVO+ VISIAN Implantable Collamer Lens and Toric Implantable Collamer Lens. The Visian ICL represents years of evolution of materials, size, and geometry for great vision and a safe procedure.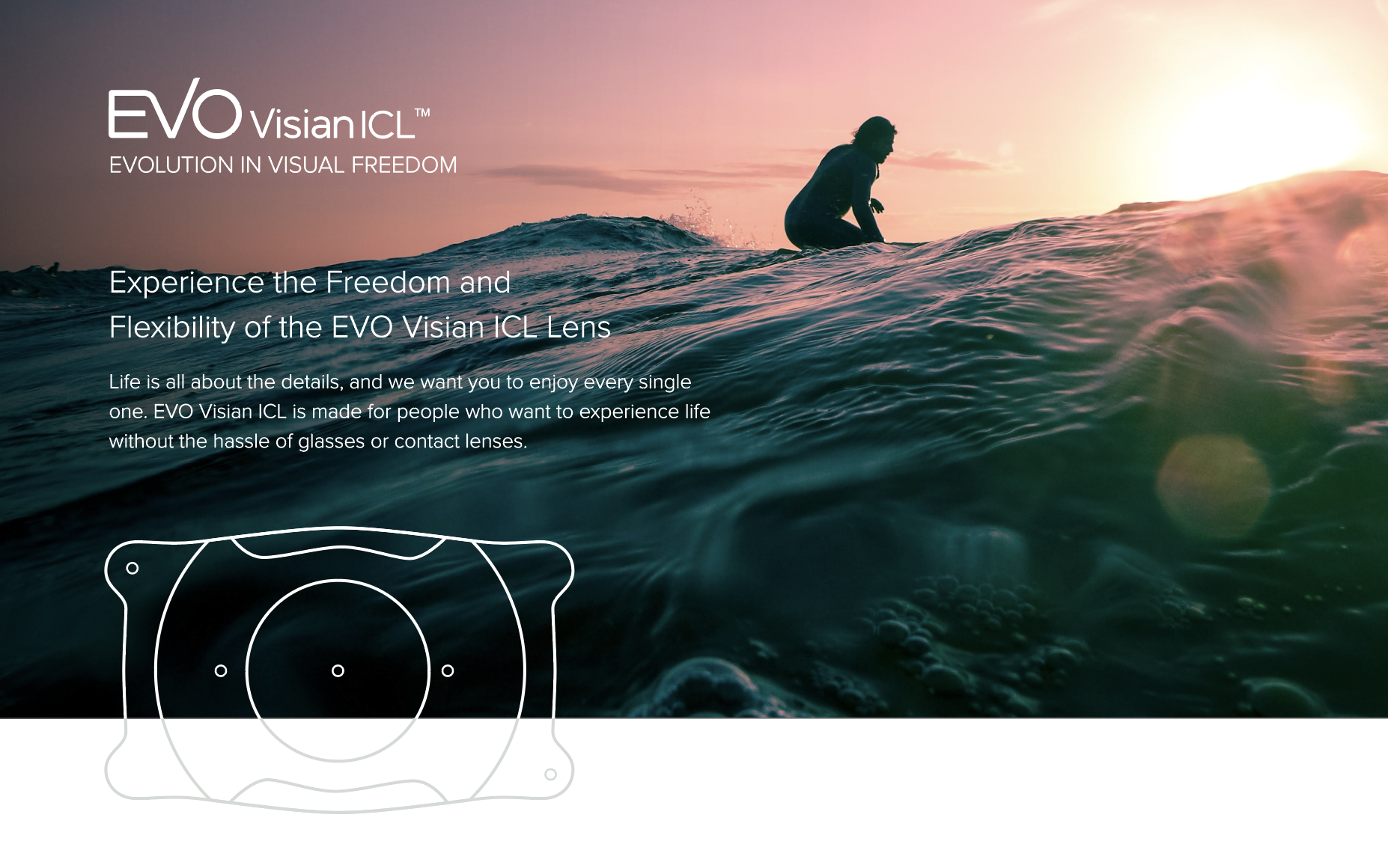 Will I need reading glasses with an ICL?
An ICL functions within your natural eye. If you are under 40, the goal of an ICL is complete glasses independence, including distance and near vision. As we get in our forties, we lose flexibility of our natural lens. An ICL does not account for this normal change and individuals will need reading glasses for near tasks as they get older.
Is the ICL procedure covered by insurance?
Like laser vision correction, insurers consider ICLs "cosmetic" or "not medically necessary". As such, ICLs are not covered by insurance. One way to offset the cost of ICLs is to use a tax-friendly medical savings account.
Implantable contact lenses are a safe, effective, and minimally invasive procedure that offers long-term spectacle and contact lens independence. Surveys report that 99.4% of individuals who had ICL surgery would gladly have the procedure again.
If you are interested in the ICL procedure, call a Nashua Eye Associates surgical coordinator at 6036899323.