Victoria North, MD is an oculofacial plastic surgeon who specializes in reconstructive and aesthetic surgery of the eyelids and midface as well as orbital and lacrimal surgery. Her interests include ptosis (droopy eyelids); eyelid malposition; brow and forehead lifts; thyroid eye disease; cancers of the eyelid and orbit; and lacrimal/tear drainage disorders in both adult and pediatric patients. She also specializes in non-surgical facial rejuvenation with neurotoxin (Botox) and soft-tissue fillers.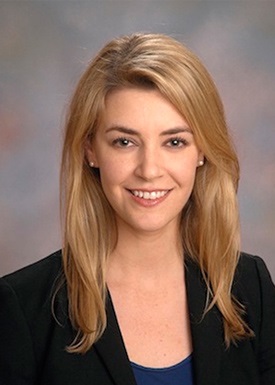 Dr. North attended Columbia University for college and medical school before moving to Boston for ophthalmology residency at Harvard/Massachusetts Eye and Ear. She then completed an ASOPRS fellowship in oculoplastic surgery in New York City, where she was awarded the Jason Horowitz Clinical Fellow Teaching Award by Columbia University. She is board certified in Ophthalmology. Dr. North has published over 30 peer-reviewed articles and is passionate about providing evidence-based care to her patients.
Before medicine, Dr. North worked as a professional ballet dancer. She is excited to return to New England with her husband, an oncologist, and their two tortoiseshell cats.
__________________________