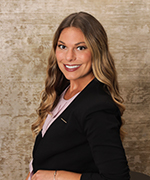 Nashua Eye is proud to welcome Dr. Lauren Mangano to the Optometry Department. Dr. Mangano received her Doctor of Optometry from MCPHS University in Worcester, MA, where she also received a Masters in Public Health. She was honored with the Community Service of the Year Award in 2014.
Dr. Mangano performs eye exams in the Hudson and Nashua locations. She diagnoses and treats all diseases of the eye, including cataract, glaucoma, and macular degeneration; as well as specialty spectacle and contact lens fittings.
Dr. Mangano has an exceptional attention to detail and a warm manner. Nashua Eye is thrilled to have Dr. Mangano as a member of our team!
--------------------------
seethebest @nashuaeye and nashuaeye